The State Has a Tendency To Increase in Power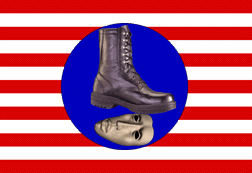 Classical liberal theme. "The natural tendency of things is for government to gain ground and for liberty to yield." - Jefferson
The Ratchet Effect (Robert Higgs, Crisis and Leviathan).) When a crisis occurs, such as war or economic dislocation, state power is ramped up. When the crisis subsides, power may be reduced, but rarely down to pre-crisis levels.
The Paradox of Imperialism (Hans Hermann Hoppe) More freedom and productivity leads to more imperialism and empire-building.
The US is a good example. It went from a loose federation of independent states (1776) to centralized state (1865) to world empire and "sole remaining superpower" (1991).
---
Anarchists agree.