Personal Intelligent Green Transportation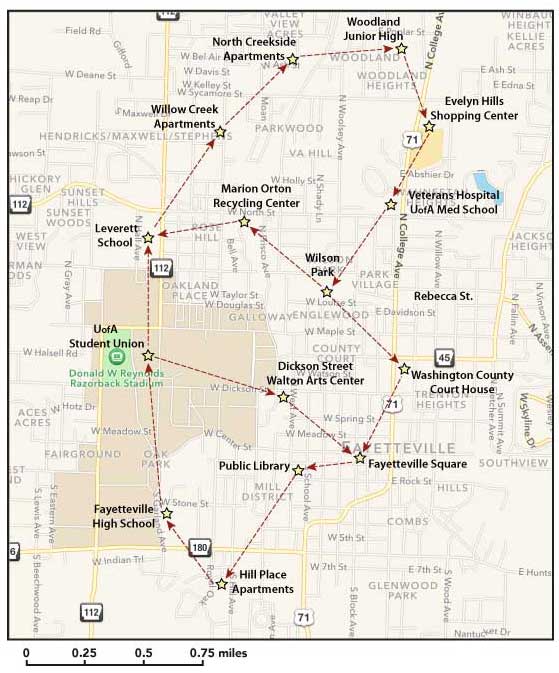 Imagine a Fayetteville PRT Loop

Short range: Imagine a PRT loop connecting Downtown Fayetteville, Dickson Street, UofA Student Union, Fayetteville High School, Fayetteville Public Library, and back to Downtown.

Mid Range: Imagine PRT routes to local apartments, parks, malls, and workplaces, etc.

Longer Range: Imagine a two-way commuter route along Highway 71 Business connecting Fayetteville, NWA Mall, Springdale, Rogers, and Bentonville.