Evaluating Conspiracy Theories
conspiracy theory - a theory that explains an event or set of circumstances as the result of a secret plot by usually powerful conspirators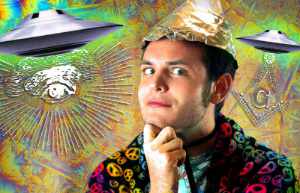 Evaluation Criteria
Occam's Razor
Evidence Gap
Cui Bono
Size - Number of Conspirators
Duration of Conspiracy
Intentional vs Mechanistic (FAE)
Superhuman Conspirators
Non-falsifiability
Faulty evidence commonly cited by conspiracy theorists:
Documentation of projections/possibilities rather than actual events, e.g. Contrails vs MKUltra.
Depends on automatic misinterpretation, e.g. UFOs assumed to be alien.
Evidence of motivation alone is not sufficient. (See #6 above.) Typically: Assuming a fait accompli when actually some people are merely speculating about a possibility.
Junk science or misinformation.
Luddite mentality - assuming that a technology as such is evil, or can only have evil applications.
To be successful, a conspiracy must have:
A small number of conspirators
Immediate communication
A short timespan
---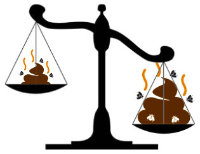 "The amount of effort necessary to refute bullshit
is an order of magnitude bigger than to produce it."
Article:
Six Ways to Debunk Any Conspiracy Theory

Videos:
How to Judge Conspiracy Theories
Democracy of the Gullible